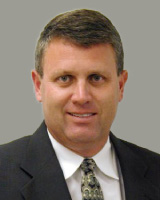 Body Imaging Fellowship
Dr. Weis earned his Medical Doctor Degree from the University of Iowa College of Medicine in 1984. He completed a Diagnostic Radiology Residency in 1988 at the University of Oklahoma Health Sciences Center in 1988, and he completed a Fellowship in Body Imaging in 1989 at the University of Iowa Hospitals and clinics. Dr. Weis is certified by The American Board of Radiology, and he specializes in Diagnostic Radiology.
Dr. Weis has quite an interesting and varied background! Before becoming a physician, he worked as an electrical engineer at Hewlett Packard. He also holds a private pilot's license. But his true claim to fame is the fact that he has the longest gray hair of all EMI employees – look out Fabio!