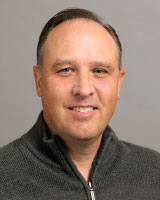 Body Imaging Fellowship
Dr. Hicklin earned his Medical Doctor Degree from the University of Nebraska Medical Center in 1993. In 1997, he completed his Radiology Residency at the Indiana University Medical Center. He also completed a fellowship in Body Imaging with an emphasis in Musculoskeletal Imaging at the Medical College of Wisconsin. Dr. Hicklin is certified by the American Board of Radiology, specializing in Diagnostic Radiology.
In his past life, Dr. Hicklin could dunk a basketball! He is also a dedicated father who coaches his children's youth sport teams. The highlight of his coaching career is winning a soccer 3v3 world championship!