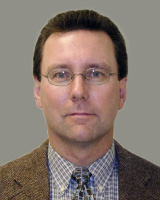 Diagnostic & Neuroradiology
Dr. Koontz graduated from the University of Kansas School of Medicine in 1985. He served his internship in surgery and his Radiology Residency at the University of Kansas Medical Center in 1990. Dr. Koontz specializes in Diagnostic Radiology and Neuroradiology. He is certified by the American Board of Radiology, and he has completed his Certificate of Added Qualification in Neuroradiology.
In his personal life, Dr. Koontz is quite the outdoorsman! He enjoys fishing and scuba diving with his two sons.